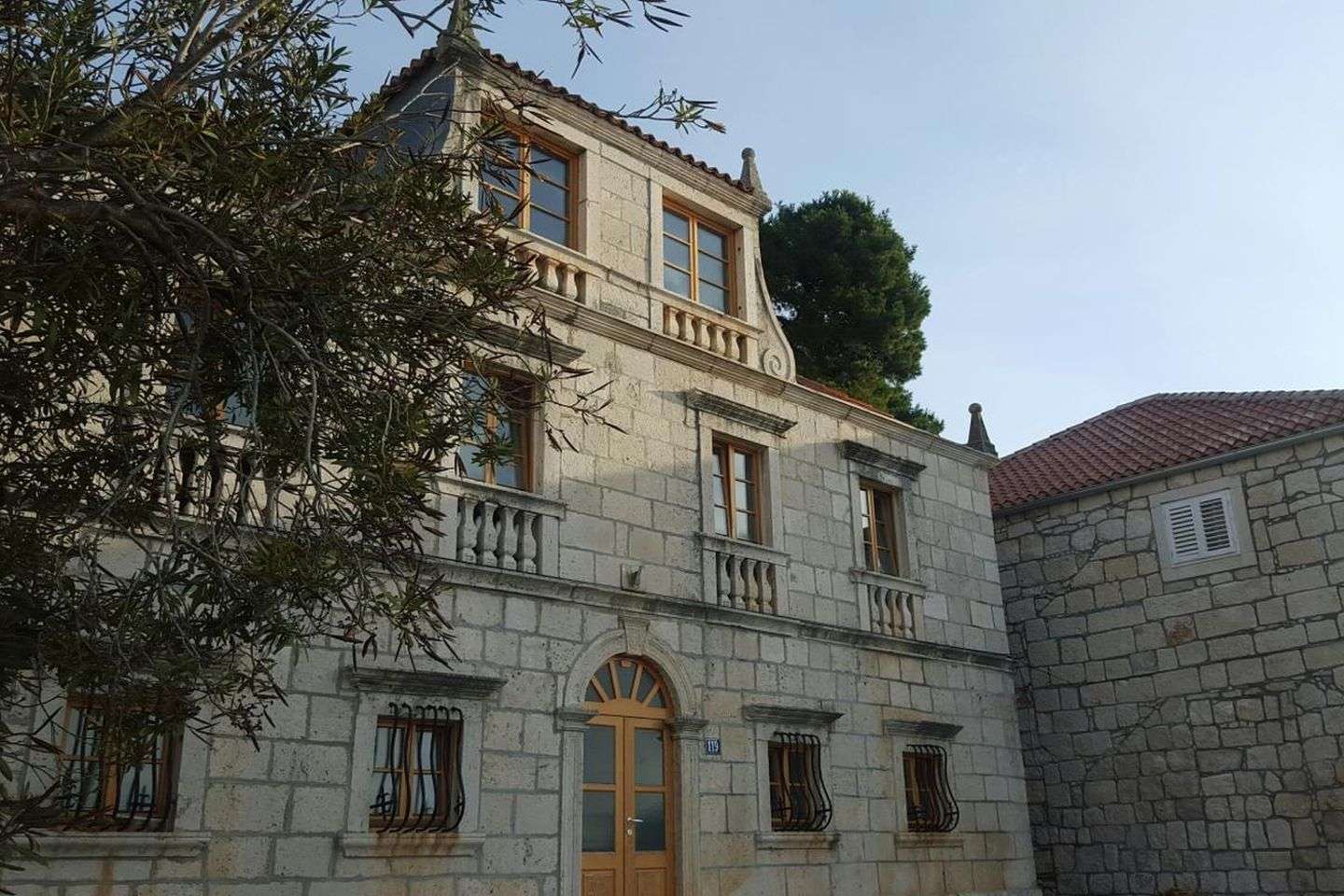 18th century stone seaside palace, surrounded by pine forest
This old stone palace, Palace, is located in Kućište, a small, quiet bay on the Pelješac peninsula. The palace was built in the 18th century by the noble Venetian family Lazarovic. It was the first house in this little, picturesque village.
The palaces are surrounded by pine trees and located right next to the sea.
Palace, simply named Palace, has four floors and the total size of about 650 m2. It was completely renovated in 2002. It is possible to extend it up to 200 m2. One of the options is to turn the palace into a luxury boutique hotel. Now there are 10 apartments. The palace is surrounded by gardens with many original stone details. The terrace of about 100 m2, surrounded by greenery, offers privacy, but also a fantastic view of the old town of Korčula and the sea channel.
The palace is protected by large antique iron gates. Many stone details and the construction style tell about the long and rich history of this building.
Beaches and restaurants are nearby, and the place is especially suitable for those who love water sports, especially sailing and surfing. Orebić, the urban center of the Peljšsac peninsula, is only a few kilometers away.