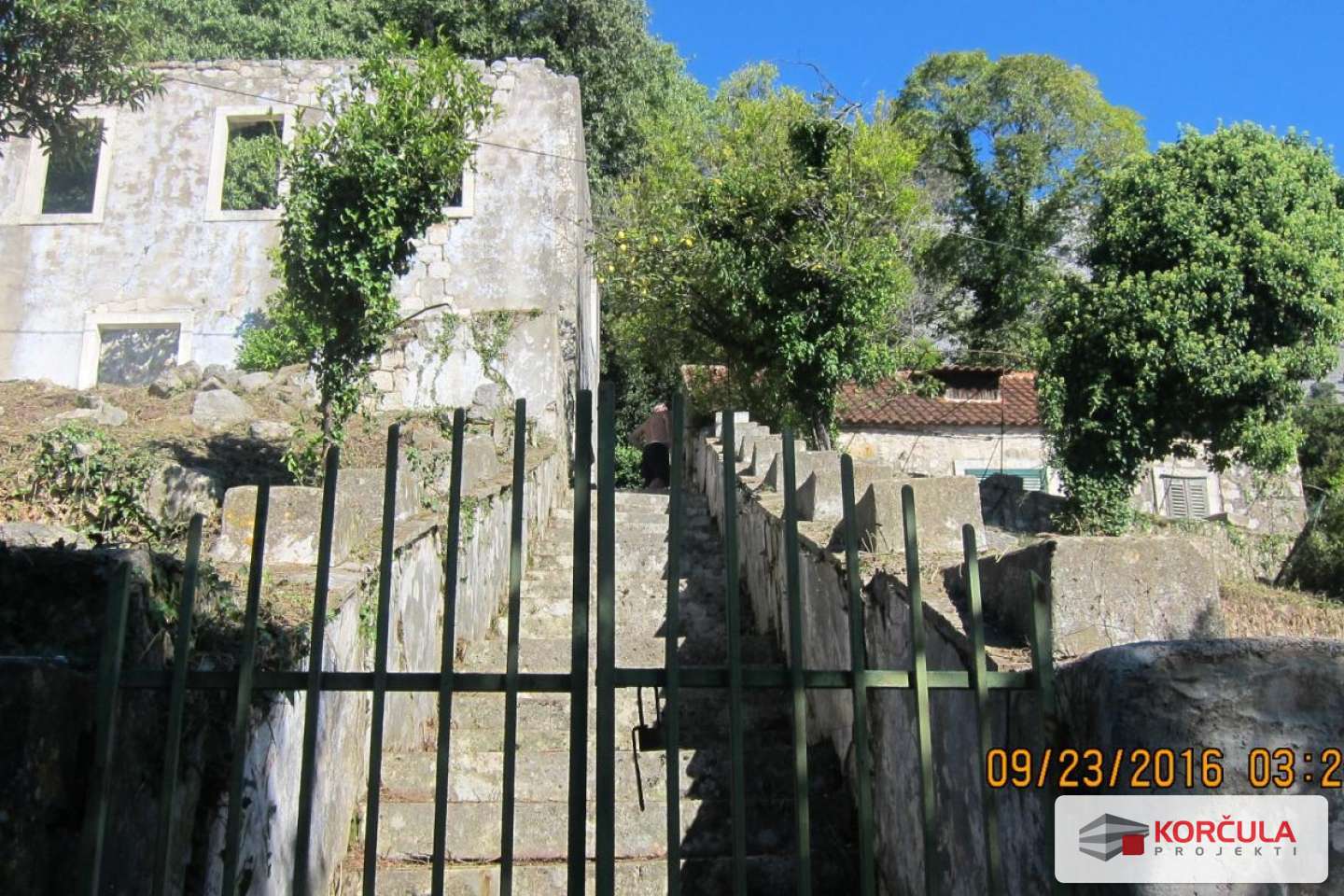 Old spacious property above Orebić - Renovation project with a reconstruction permit
This property is located in Podgorje, on Pelješac peninsula, just above Orebić. It's a ruin with auxiliary building and spacious garden. The property and the houses were owned by the seaman family, which is typically for this region, and the owner has obtained a permission for the reconstruction of the facility.
The house consists of ground floor, first floor and attic. There is also a small, one-storey house, nearby. The surface of the buildings is 309 m2 and the land is 612 m2. Location is settled near Orebić, in a quiet area with a panoramic view of the island of Korčula, surrounding islets and the sea. Near the house there is a brook, which is actually a spring with drinking water.
According to the plan, the new building project would consist of a big house, swimming pool and a parking place. Small house, which is in a good condition and requires only minor renovation, would be incorporated into the complex design as well. The larger house, according to the project, would consist of ground floor, first floor and high attic, and an auxiliary building. On the ground floor there would be a kitchen, dining room, living room and toilet, and on the ground floor there would be three rooms and two bathrooms, and one large room and a bathroom in the attic. The auxiliary building is designed to be a kitchen with living room. The pool would be located in the garden.