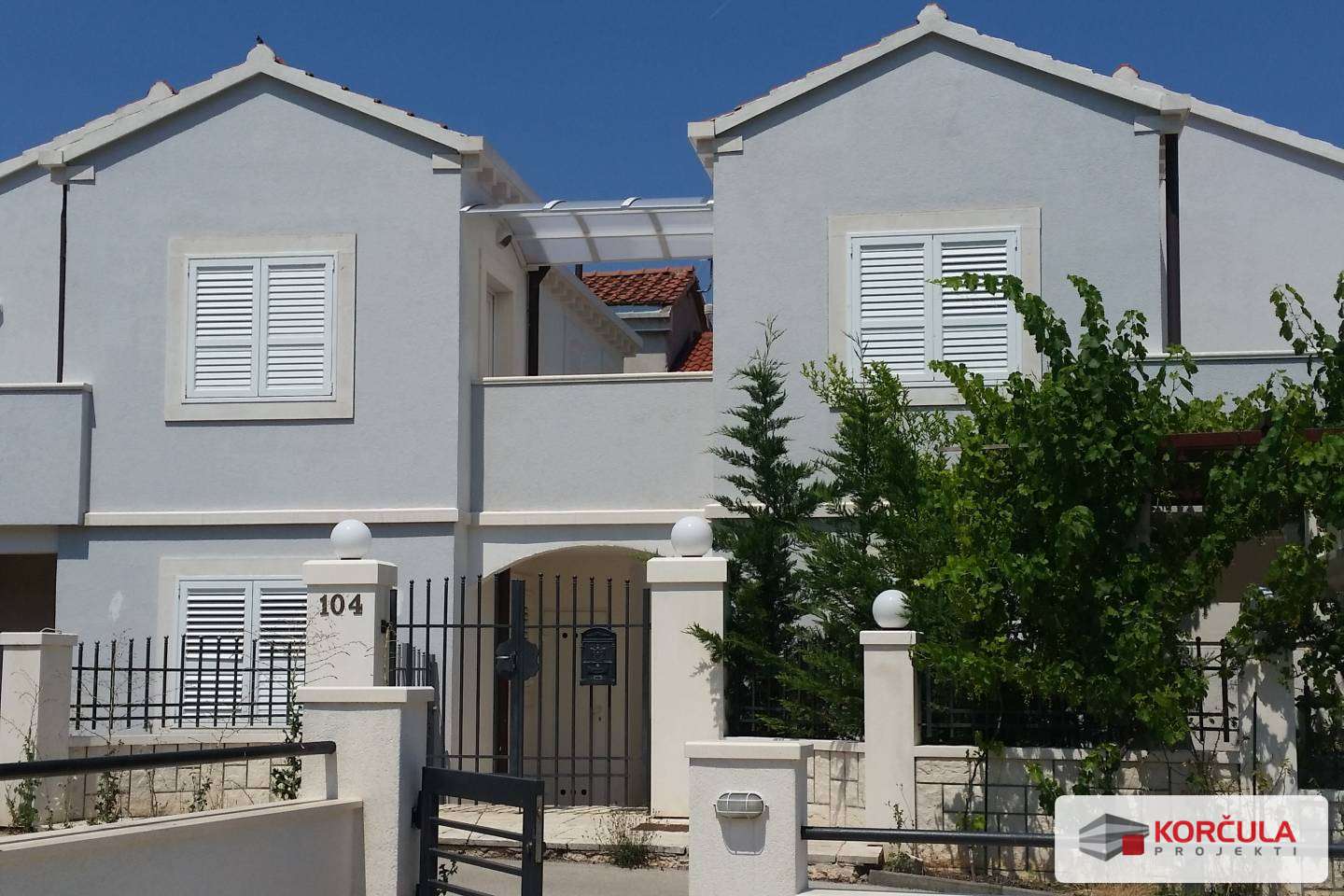 Flat in the attic near the sea
On one of the most beautiful locations of the Korčula island, near the stunning beaches in the tourist resort of Lumbarda, there is a newly built house with five apartments. Due to location and price, this is one of the best properties in our offer. The house is made of quality materials and has a beautifully landscaped garden. All 5 apartments are for sale. Apartment H is one-bedroom, with terrace, 44 m2 size. It has a built-in kitchen, fridge, wardrobe. Central heating is installed. The price of the apartment is 79.000 EUR.
Apartment price does not includes a parking place which is located 10 m from the apartment complex, on a specially built parking lot. Parking place has a water and electricity connection and it's protected by a walled fence, automatic sliding doors and video surveillance.The price of the parking space is 15.750 Eur.
Apartments for sale in the same building:
Apartment A: 142 m2 - 259.000 EUR
Apartment B, 80 m2 - 156.000,00 EUR
Apartment G, 46 m2 - 79.000,00 EUR
Apartment F, 60 m2 – 156.000 EUR